Blog post updated December 21st, 2017 03:21:15 pm
Overlay Existing Surfaces to Save Time & Money
The UK's Education, Sport and Leisure building stock is in need of investment. Many facilities were constructed in the 70's, 80's and 90's, have poor lighting, heating and many of the sports floors are in a very poor condition. When funding does finally cascade down to the Sport and PE departments, the default position is usually to uplift and reinstall a similar sports hall floor. This costs heavily in terms of both program time and project costs.
31mm BOK 'Slam' tiles overlaid on 10mm rubber rolls with specialist adhesive.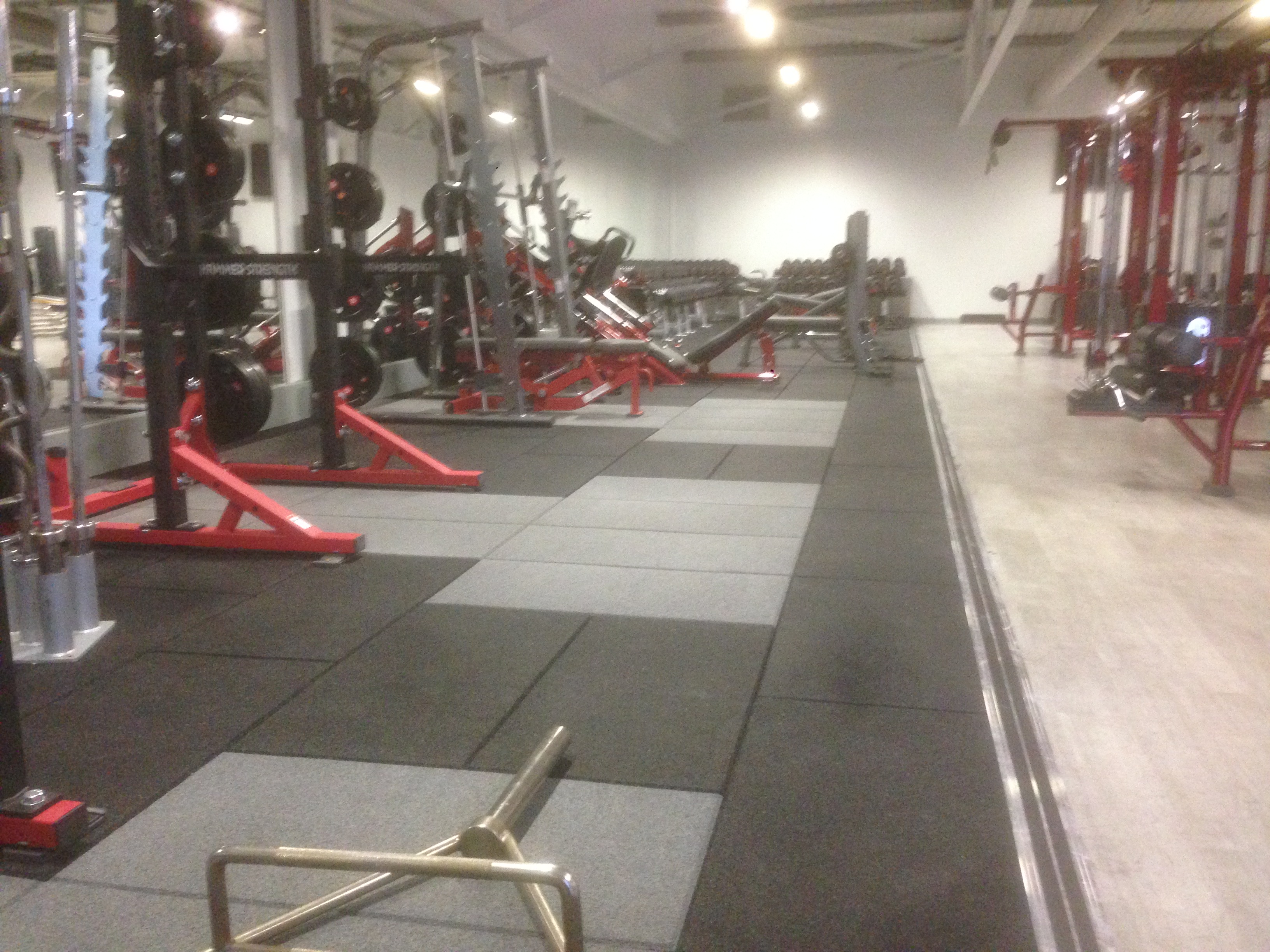 In contrast, health and fitness facilities both public and privately owned, have gone through massive transition, diversification and differentiation. With this has come capital investment and re-investment over the last 20 years. The issue with a fitness facility is that downtime is a big no-no! There is uproar with club members if a treadmill is out of action for more than 2 days. So we know refurbishments need to follow a slick program!
Uplifting a sport or fitness surface and starting again is not always needed.
For example, we have a rule of thumb for free weights areas. We need 10mm of floor build up for every 10Kg of dumbbell available for use (40Kg dumbbell should have 40mm of floor build up). If a facility is being upgraded and there is existing 10mm rubber rolls in place and we need to get to a 40mm build up, we can add 30mm more rubber to the existing space, saves money and improves refurbishment downtime.
This can be done if the existing rubber material is in good condition and we follow a few installation rules.
I have installed new floors over old linoleum, compact vinyl, LVT planks, timber sprung floors, polyurethane (PU), granwood composite floors, rubber, painted acrylic and even the dreaded office level access flooring system.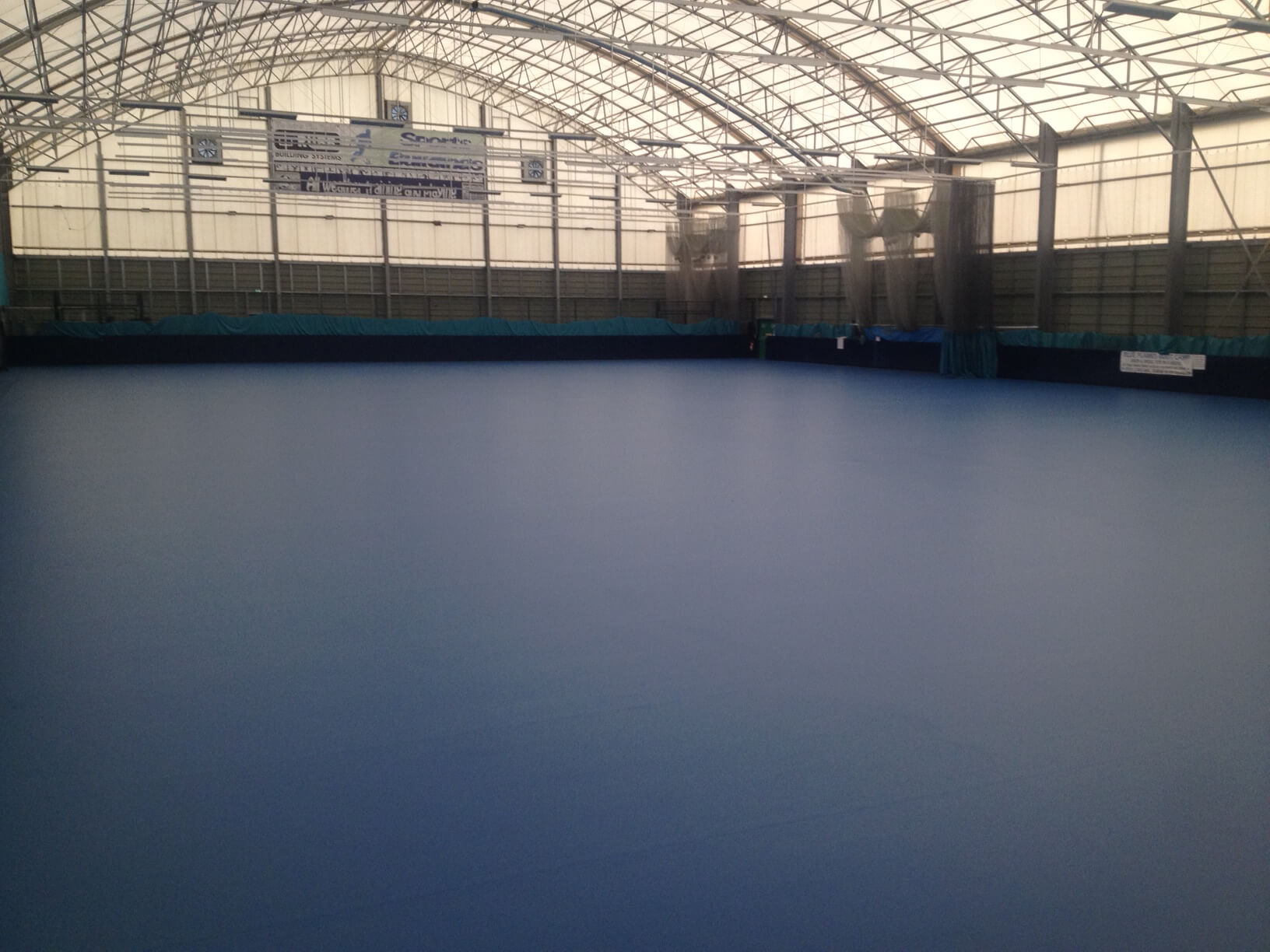 Above: Sports vinyl on specialist isolator over Acrylic Tennis Surface.
If the floor is hard, flat, sound and clean we can often go over it. If it isn't we can then consider using specialist isolators (below), ply wood, GPT board or look at 'free floating' methods of installation.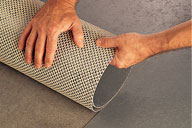 We can demonstrate a cost saving of 40% of overlay versus uplift, dispose, preparation and installation of a new floor. The real saving is in program time and getting the business or the education facility back up and running quickly, earning revenue and getting customers active again! PROBLEM SOLVED!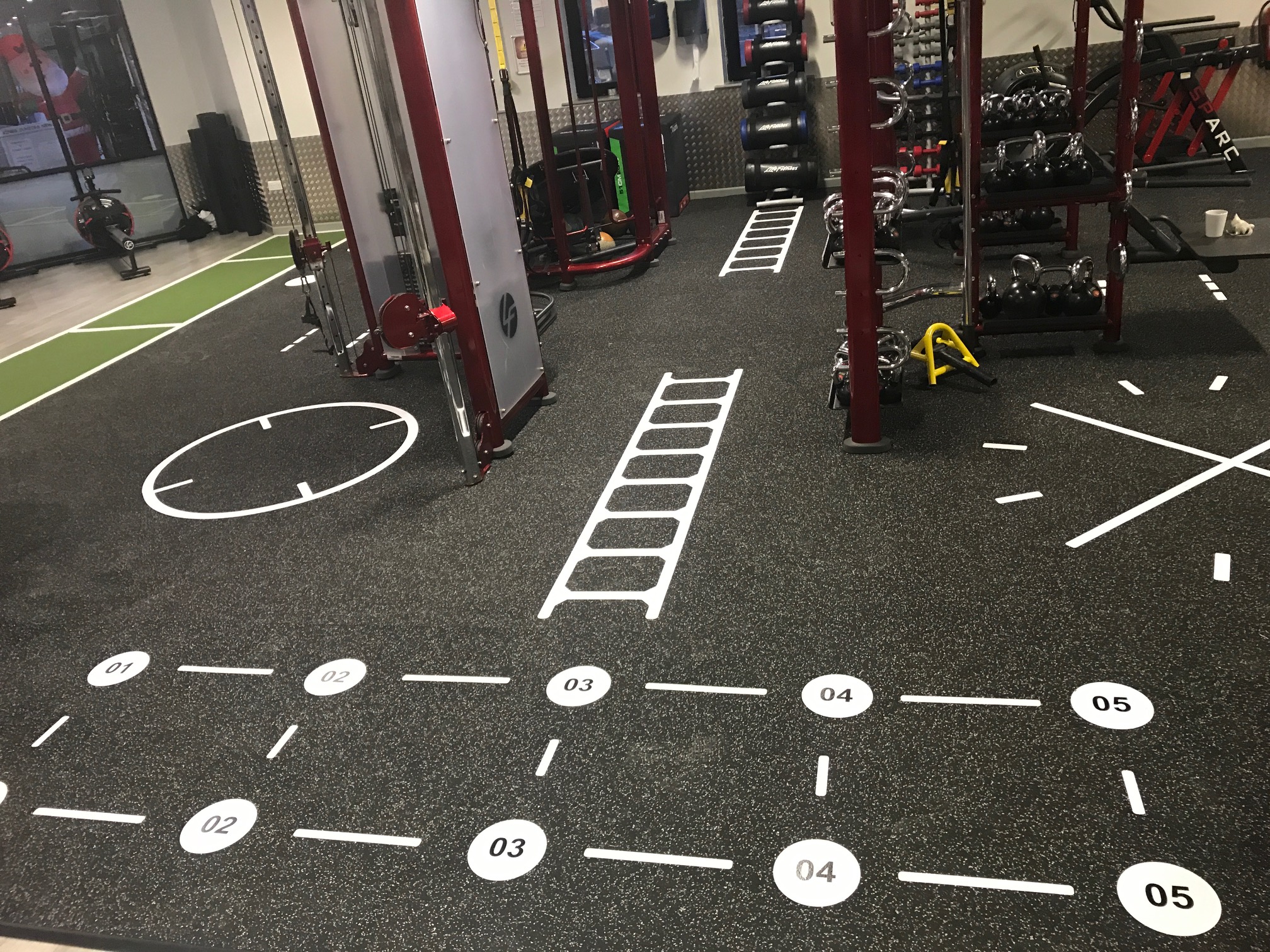 Above: Rubber and Track over existing vinyl floor.
For more information about sport and fitness renovation projects, please "send us a message" or call on 01600 887521 for a free, non obligatory initial consultation.