Blog post updated October 31st, 2022 08:36:30 am
CASE STUDY - INJURED JOCKEY FUND - OAKSEY HOUSE
CASE STUDY – Acoustic Gym Floor BOK-Systems
Client: Injured Jockey Fund
Architect: Townscape Architects
Project: Oaksey House
Products Specified: BSW Regupol, BOK Slam 41 Fitness Tiles, BOK HD Track, LG LVT Plank.
The Injured Jockey Fund (IJF) Oaksey House rehabilitation centre in Lambourn, Berkshire, was opened in 2009 by the IJF Patron, HRH The Princess Royal. Oaksey House provides specialist rehabilitation treatment for physical and neurological injuries.It was decided in 2017 that a refit was required to make improvements to further support the people that pass through its doors. The refurbishment works included moving the gym to the first floor and building a hydro pool on the ground floor.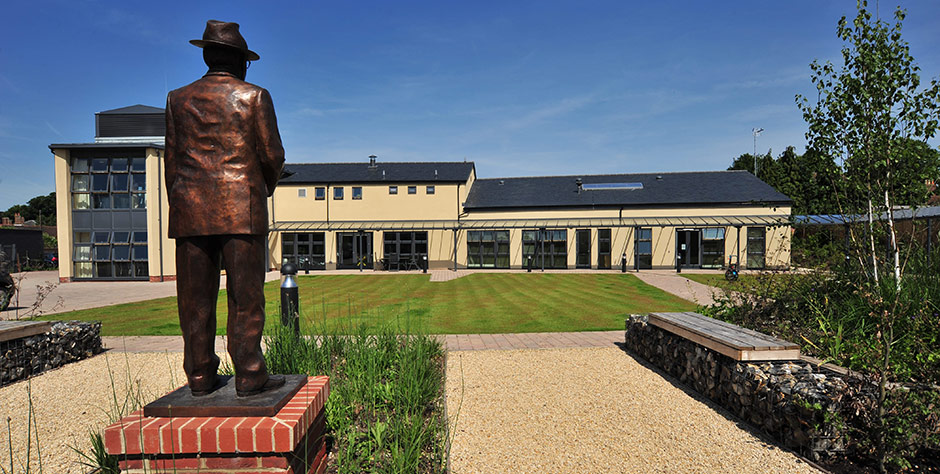 The Challenge
Relocating the gym to the first floor was no easy task, primarily because the building structure was composed of a composite steel tray and concrete base. To accommodate gym activity, the floor build-up would need to be enhanced to prevent noise and vibrations travelling through the building.
As a charity, the IJF had limited funds to work with, so flooring specialists, Sport & Fitness Flooring, worked with the architect and an independent consultancy to identify an effective solution within the specified budget. Moreover, the floor had to be designed to meet the needs of four distinct areas: a cardiovascular zone, a running track, main gym area and an entrance lobby.
The project was unique because various performance requirements had to be met across the four areas but the floor level needed to be consistent throughout to make it accessible for wheelchair users. Sport & Fitness Flooring consulted CMS Danskin Acoustics - Gym Flooring Division to advise on potential solutions to address this challenge while remaining cost effective.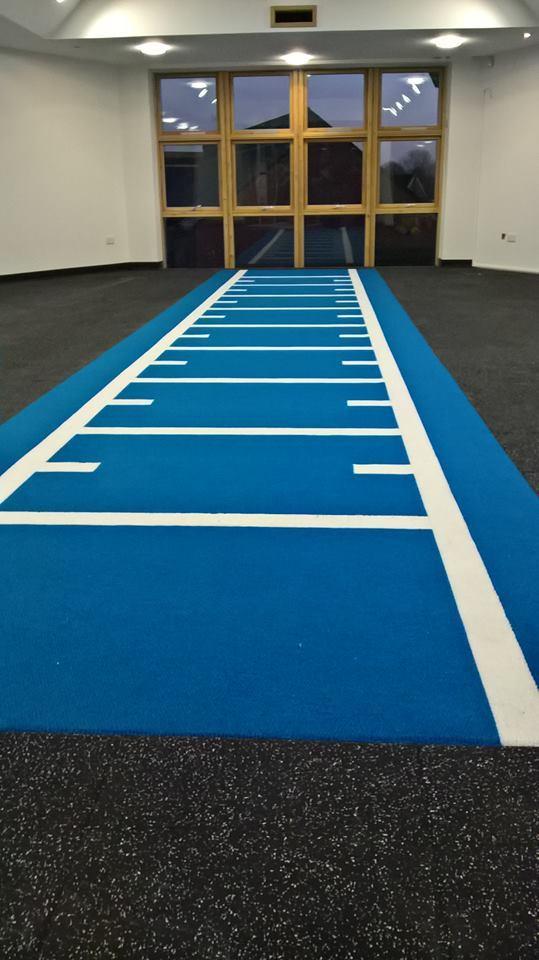 The Solution
Sport & Fitness Flooring worked with Townscape Architects to undertake on-site subjective / acoustic testing to determine the level of sound reduction and vibration control that would be required.
The primary objectives were to prevent vibration travelling into the structure of the building thus resulting in potential structural damage or unwanted noise levels on the ground floor offices and communal areas below.
Sport & Fitness Flooring worked to identify a way of raising the floor in different areas to meet a consistent 84mm thickness throughout, without having an adverse effect on the acoustic performance of the flooring. A bespoke specification for the four key areas, with solutions was subsequently presented to the architect and approved for use on the project.
The Results
The project finished a week ahead of schedule, on budget and the flooring met all the performance requirements that were specified. Crucially, a consistent floor level was successfully achieved throughout the gym.