Blog post updated November 21st, 2016 03:30:49 pm
Personal Training Studio Refurbishment
A project we were recently involved in was a PT Studio refurbishment in Leeds with a number of challenges. The first issue was the program. The gym closed at 2pm on the Friday and was to re open at noon on Monday.

(post Continues below image)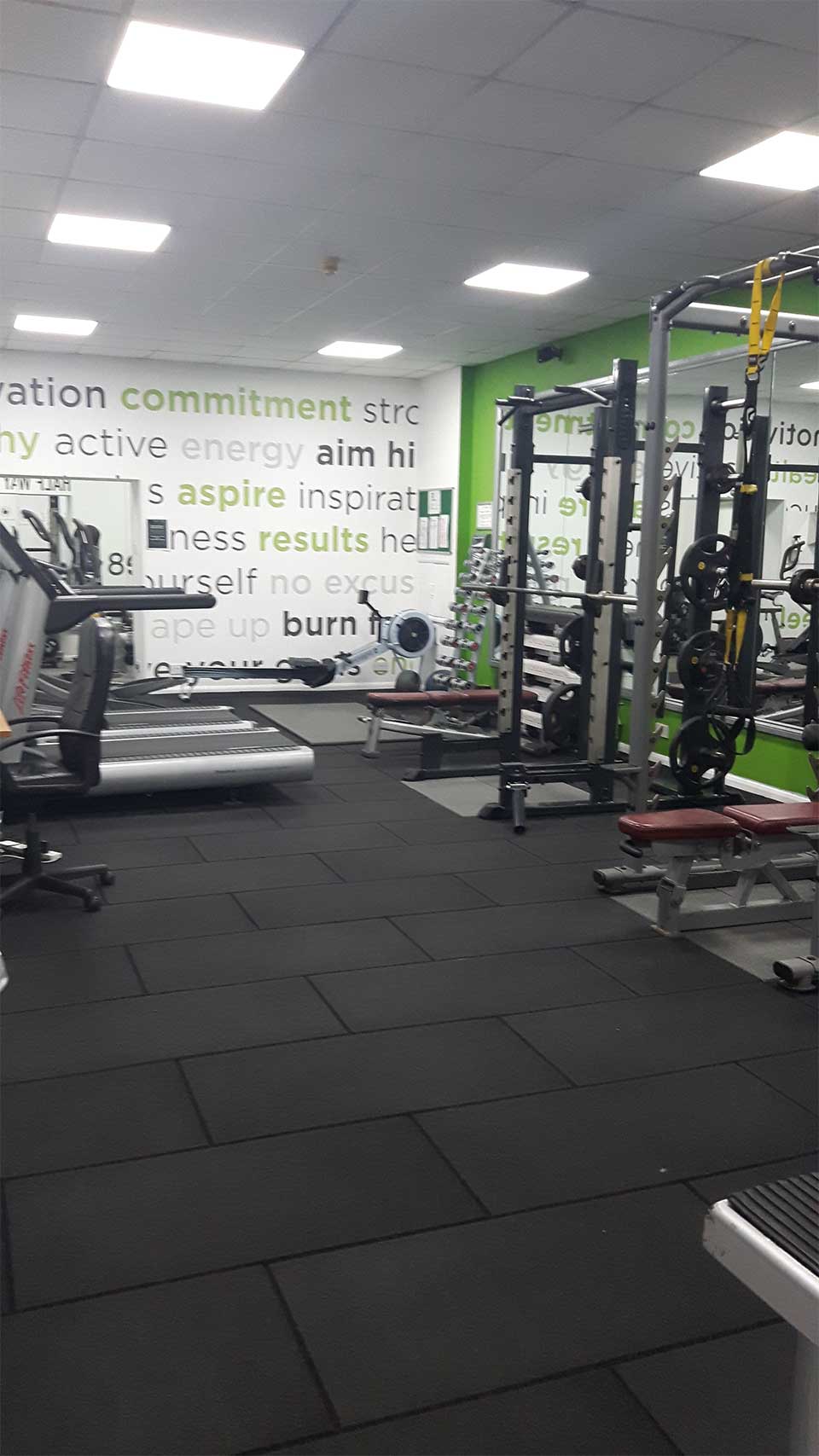 The second challenge was the gym still had all the equipment in it and there was no external storage other than the car park.

The changing room floor was uplifted, the sub floor prepared and a new safety floor installed as well as the walls licked with a new coat of paint.
All the equipment in the gym was moved to one end of the studio. The horrible interlocking rubber mats were uplifted and binned. The existing surface was a Taraflex sports vinyl and although it still looked good after seven years in situ it was now inappropriate for the types of activity the instructors were now employing with their client base. Focus was now on more free weights and lifting bars.
The big issue on site was that we could not clear the gym, uplift the Taraflex, prepare the sub floor and re instate a new floor covering. Program did not allow it and we had no storage for treadmills, dumbbells and functional kit. We pretty much had Saturday to get the work done.
Half the studio was cleared, cleaned and primed ready for installation. The flooring industry will tell you that you cannot glue rubber over vinyl. This is because rubber 'migrates' in to vinyl.
We used a specialist adhesive to bond the SBR / EPDM 26mm rubber tiles over the sports vinyl ramped down in to the changing room and was in the pub at the end of the street by 18:20 hrs. Hard work but a great end result.