Blog post updated October 25th, 2022 12:53:01 pm
Isolated Gym Floor Minimises Noise Risk to Luxury London Apartment Development
City house and apartment developers are now choosing to provide apartment tenants with 'living experiences' as opposed to simply places to live. This can include beautifully appointed front of house, manned concierge desks, work from home spaces, chill areas, cinema rooms, tranquil gardens, 'private event space' and of course, the luxury apartment staple – the residents gym.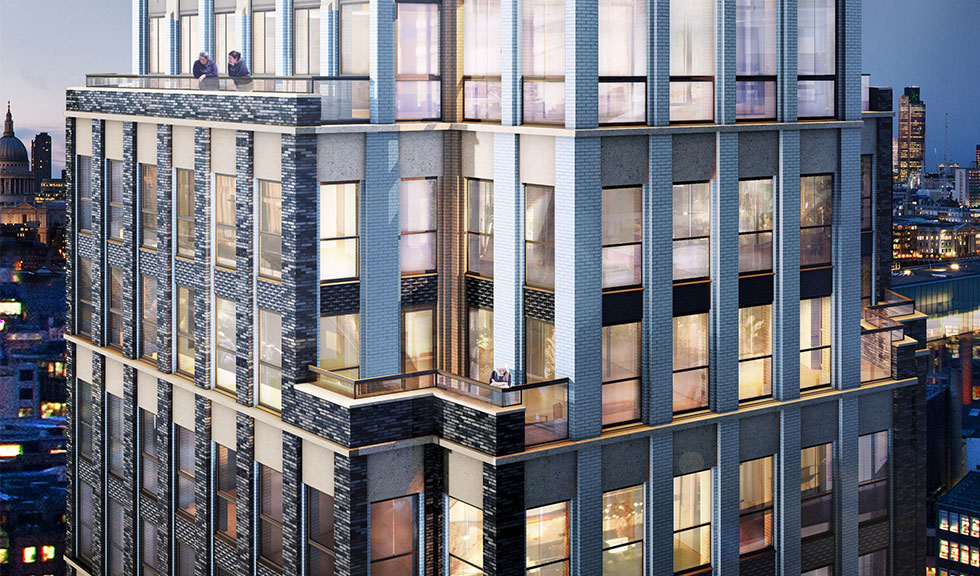 Many years ago the residents gym were small rooms with token cycle, treadmill and multi-gym.
Nowadays the gym can cover spaces of 1,500 – 3,000 sq ft and have specialist lifting areas, rigs, top of the range commercial equipment, lockers, changing spaces and often, consultation rooms. The design is a kin to a five star private members club however, with this growth in size, equipment and number of residents now using the gym, the risk of noise has increased.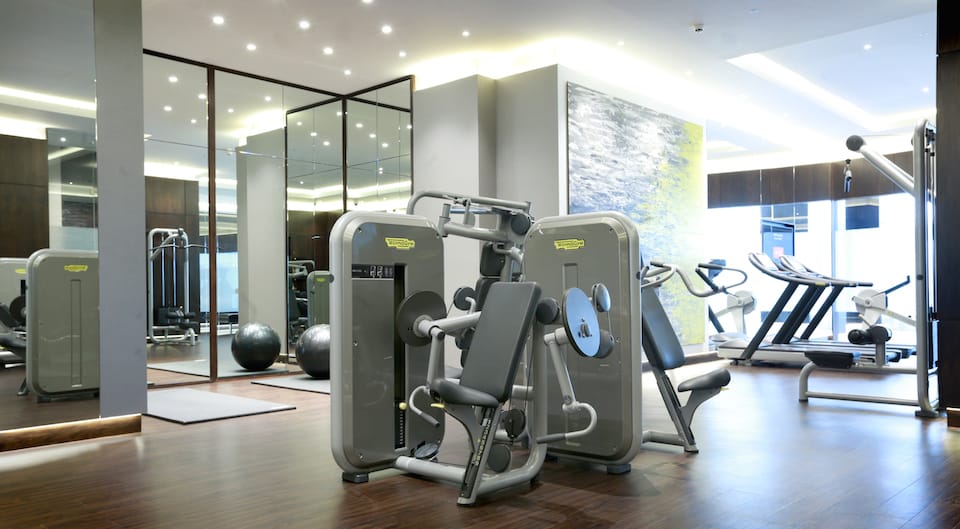 The following are some examples of activities that can potentially generate issues of noise for the gym owner/ operator through neighbour complaints: -
Olympic Lifting / Free-weights – high impact noise from heavy equipment impacting on to the floor.
Cardio-Vascular Machines (CV) – cycles, elliptical and rowing machines tend to be quieter with little output. Treadmills can be an issue with impact and a bank of say 5 or more treadmills all in simultaneous use can have a 'whacker' effect on the gym floor.
Group Exercise Classes – some classes for example, body pump, can have a large number of class participants dropping barbells pretty much in unison. Often group exercise classes have highly motivational music levels and an instructor microphone linked to speakers.
Fixed Resistance Machines – can generate high noise levels from weights impacting on each other and the machine stack.
Once recent project at an up market development in London SE1 took many of these considerations in to account prior to the gym fit out. The gym design had a certain amount of flexibility due to the construction of the gym floor, the specification was a BOK-System.
BOK-Systems offer a range of Acoustic, Heavy Duty, Low Profile systems and associated products specifically designed for fitness and sport applications.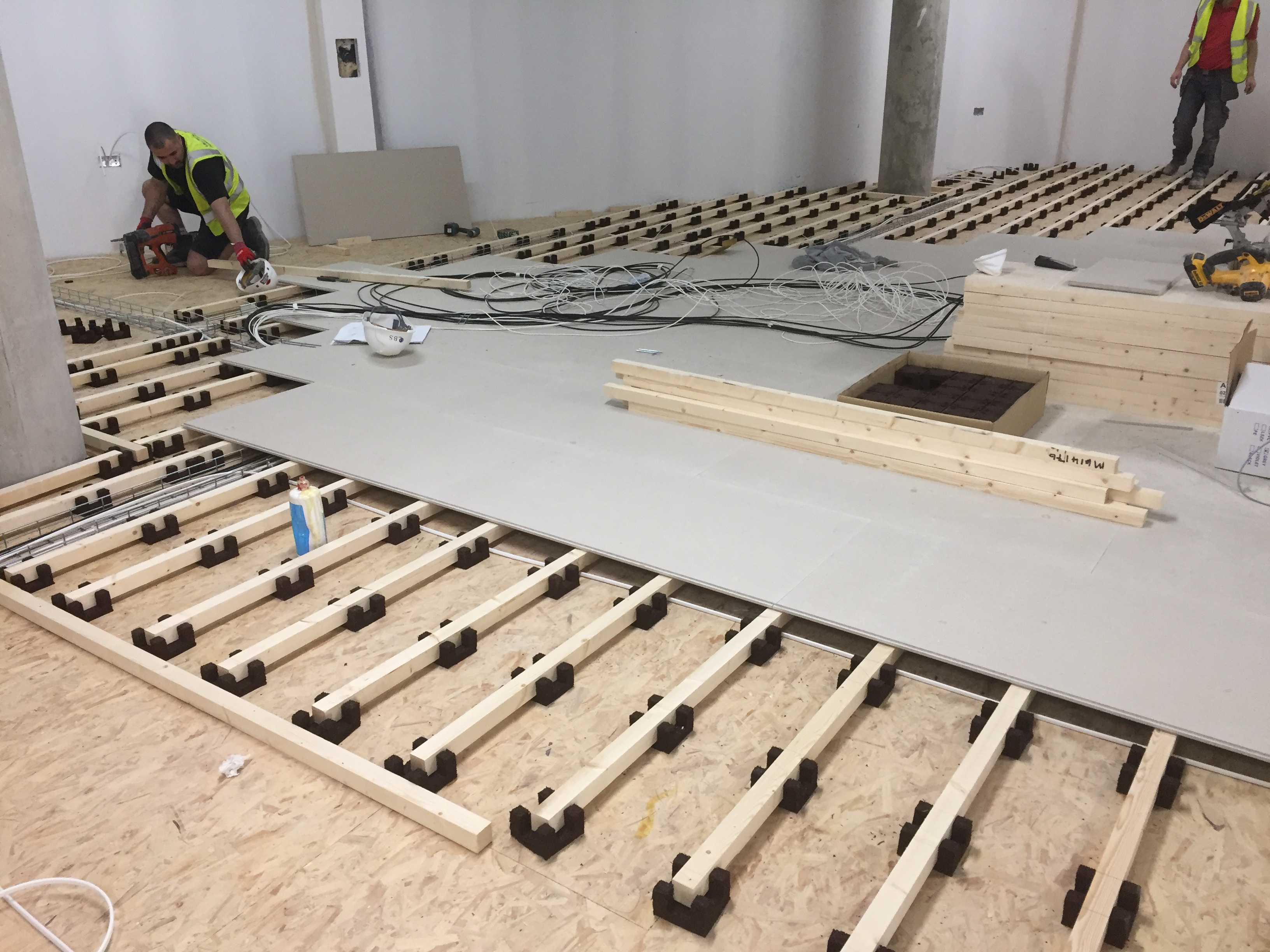 BOK-AS20. is an isolated free floating sub floor that isolates the finished gym floor from the rest of the building (walls, columns, substrate) thus reducing the risk of vibrations or sound transfer from the gym space in to the rest of the building. It has been lab tested and results showed the system achieved 20Hz on natural frequency (normal testing for natural frequency is 100-3000hz). 20Hz is very low.
The BOK-AS20 allowed the power and data cables to be run from source to the floor boxes which could be positioned anywhere with all the cabling hidden from view. The system is adjustable allowing different thickness of finished floor coverings to be used yet allowing a level transition from one area to another e.g. Free weights to Cardio Vascular space.
Program is often tight on these types of new build development. When an apartment is sold, there is a push to get the unit completed for the resident to move in and take ownership. The new owner wants to take advantage of all of the services sold to them within the scheme – gym included. One key benefit of the BOK-AF20 is that it can replace the expense and time needed for a screed to be installed. The system can be set of the construction slab and even incorporate insulation to meet thermal performance targets.
Finally, the installation was completed on time and on budget and post installation field testing has suggested that the system is performing as expected with no issues concerning sound or energy transfer in to neighbouring apartments.
www.sportandfitnessflooring.co.uk