Blog post updated October 27th, 2022 01:45:14 pm
Health & Fitness Sprint Tracks
They are one of the most fashionable features in the design layout of gym design, but which track should we be deciding on and why? We look at some of the considerations when choosing an indoor 'track'.
Firstly, we need to follow the fitness flooring specification process – T-D-I. Technical, Design, Installation. We follow this protocol for the rest of the gym design when it comes to flooring and, in fact the rest of the building. This is why we don't see ceramic tiles in free weight areas - they crack, or carpet in wet side changing rooms – after a while they will begin to smell!
So, our first consideration, is of the Technical criteria. Who will be using the track, for what purpose and what level of activities. Is the user a community gym, school or a specialist S&C facility? An elite training gym such as the GB training centre in Manchester has serious athletes training on an IAAF compliant track with a 4mm EPDM top surface and a 10mm SBR elastic layer. These are serious athletes and we do not want an injury occurring from the very activities being promoted to make them stronger, fitter, quicker and better at what they do.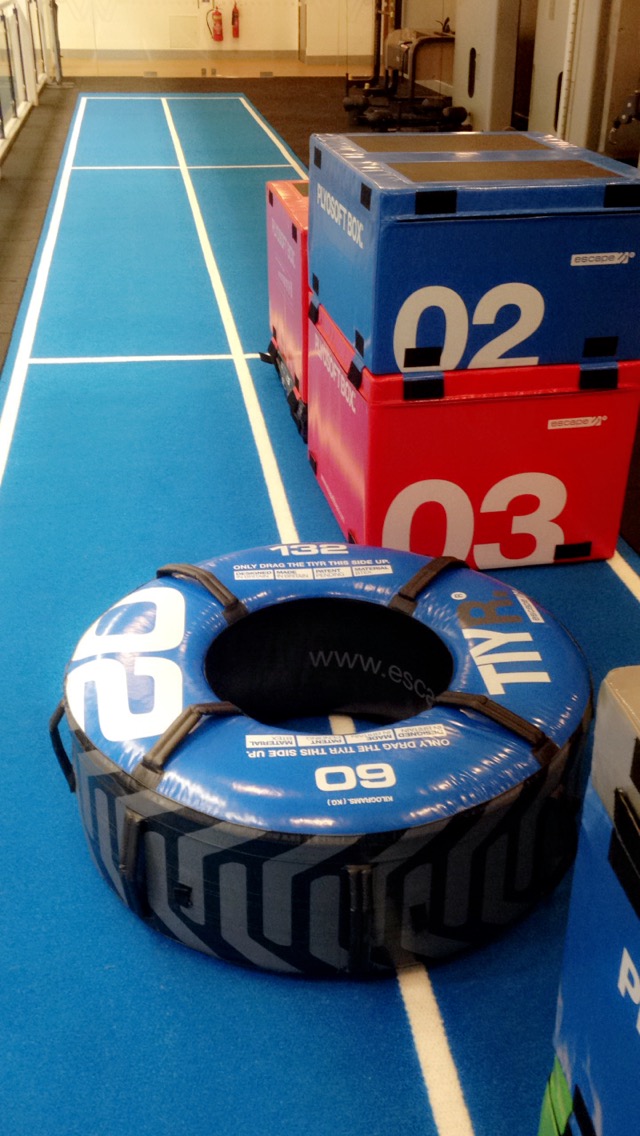 There are 4 main core activities performed on tracks:-
1. Sprinting
2. Sledge Pulling / Pushing
3. Plyometric Work
4. Tyre/ Functional work.
Additional training would sit adjacent to these core 4.For example, I would put battle rope training on a track under cat 4 Tyre/ Functional. Hurdling under cat 3, Bleep test under cat 1 and so on.
Plyometric training is very popular currently and, tremendous forces are generated during this type of workout. It is the jumping down from a 'Plyo' Box that concerns us the most due to the amount of force that is produced by the athlete. A track that provides good levels of % force reduction can help reduce repetitive stress injury and off set fatigue.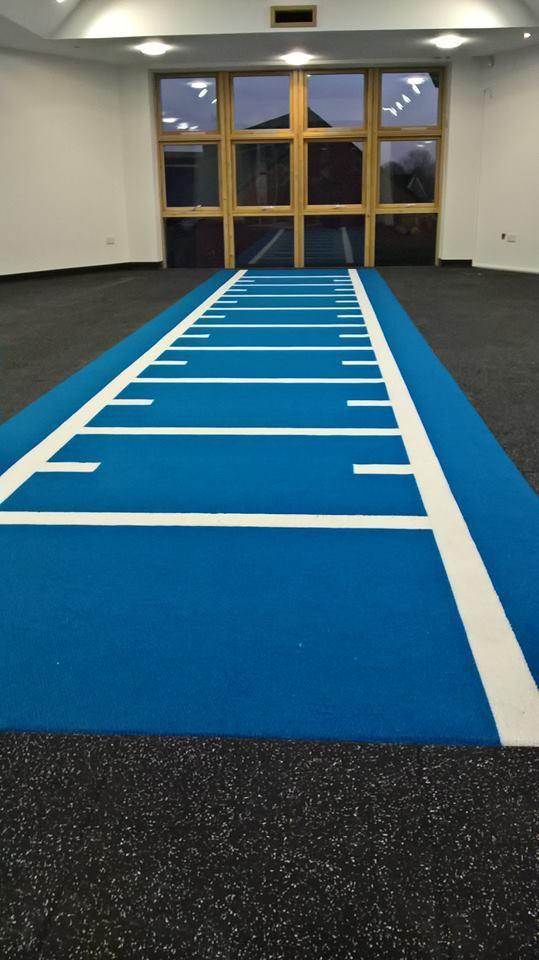 What level of activity is also a good question to ask. Recently we installed a track with a 5mm SBR shock pad and a short pile polypropylene synthetic grass in to a school with community members. The same specification went in to a professional Rugby facility in Wales with a 15mmm shock pad to ensure a reduce risk of athlete injury from an accidental slip or fall from failure or, repetitive impact.
A serious sprinter or long jumper may wish to train on the type of track that he or she would be competing on which then would move to IAAF Approved or at least compliant product and it would invariably be poured or sandwich construction rubber at min 14mm.
Design is very subjective and usually tracks, other than for the very elite establishments, are there to provide a feature, a point of difference from the gym down the road – a stage for the member to get on and perform.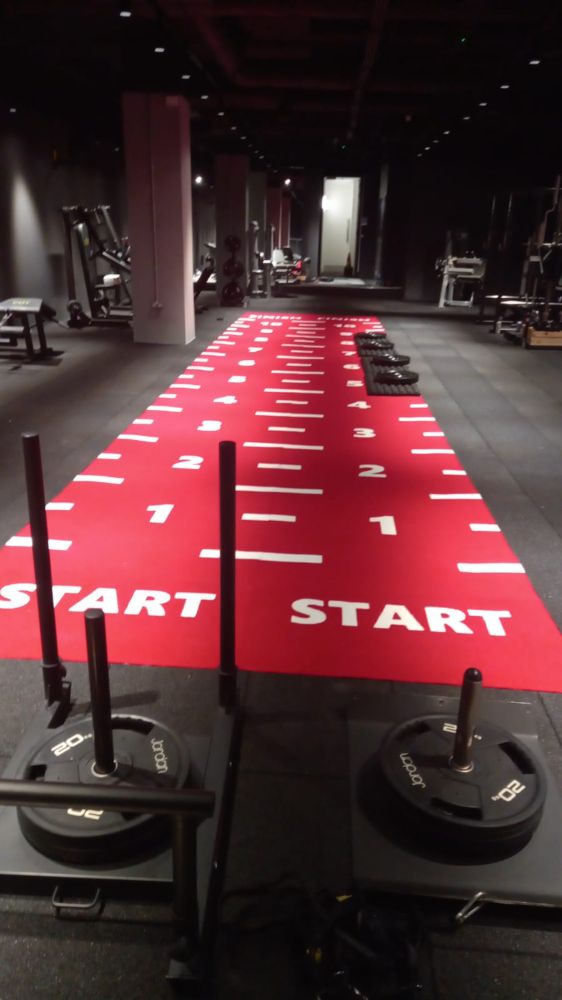 Bright in colour, contrasting designs, branding, lanes, cross lines and so on, the design possibilities are quite endless.
Tracks can be made from rubber rolls, synthetic turf, in situ rubber, synthetic sports material such as polyurethane or vinyl and there are even modular tile variations to these materials although the integrity of these types of tiled systems will be down to the installation method.
Installation methods are plenty. Loose laid, fully bonded, seam fixed. Personally, I would always bond the top layer of the track down to the elastic layer or to an isolator purely to limit the risk to the operator should the track fail. If it is loose laid or taped down and it rucks, moves or fails and it results in an injury of a user then you could have a problem.
I would treat the track like any other piece of equipment and check it weekly as part of a standard operating procedure (SOP).
For free specification advice call Darren 07399518833